Steve O'Brien, Ph.D., Director of the Center for Excellence in STEM Education, Professor in the Dept. of Integrative STEM Education
Dr. O'Brien is also a full-time Professor of the Integrative-STEM (I-STEM) Education Department and Coordinator of the M.Ed. Program in Integrative STEM Ed., each situated within the School of Engineering at The College of New Jersey (TCNJ). At TCNJ Dr. O'Brien teaches courses in electronics for teachers (Analog, Digital and Controls & Robotics), and and has designed and implemented I-STEM curriculum at both the elementary and secondary levels. More recently Dr. O'Brien has been very active in the region in K12 Computer Science education, leading the acquisition of grants and a partnership with Code.org.  Dr. O'Brien's research includes the characterization of TCNJ's nationally unique integrative-STEM K-6(8) teacher preparation program. Dr. O'Brien has shared results through presentations and papers at several national conferences/meetings. Dr. O'Brien has also coauthored a book entitled Engineering Design: An Introduction, a textbook designed for grades 9-12+. Dr. O'Brien also has 20 years of engineering, engineering management and executive level experience in industry and continues to perform business and technical consulting. Dr. O'Brien holds Bachelor degrees in Mathematics and Physics, and Masters and Ph.D. degrees in Electrical Engineering from Cornell University. Dr. O'Brien has accumulated more than 40 publications and over 15 patents.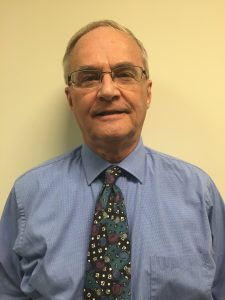 Henry Harms, Assistant Director of the Center for Excellence in STEM Education
Henry Harms is Assistant Director of the Center. Previously he served as the Assistant Director for Teacher Effectiveness Initiatives for the International Technology and Engineering Education Association (ITEEA). During the 2014-2015 academic year he was a visiting lecturer for Engineering-Technology Education for the Integrative-STEM Ed. Department at TCNJ.  More recently, Mr. Harms has been the Project Coordinator for the Center's Code.org Partnership, leading all high school, middle school and Elementary school workshops.
As a Project Specialist (2001-2008) in the Center he was responsible for managing multiple projects that involved the development of curriculum materials and teacher training and mentoring. Mr. Harms also served as a Program Manager for the Center for Innovation for Innovation in Engineering and Science Education (CIESE)at Stevens Institute of Technology from 2008-2012.
Mr. Harms has B.S and M.S. degrees from the State University of New York at Oswego and completed two additional years of graduate work in higher education administration. Prior to joining TCNJ, he taught technology education and pre-engineering education at the middle school, high school, and college levels. He has served as a member of the Board of Directors of the Technology Student Association and is currently the Competitive Events Coordinator for the New Jersey Technology Student Association. Mr. Harms is the co-author of multiple textbooks published by Glencoe/McGraw-Hill.

Chris Anderson, M.S., Consultant, iSTEM Team
Chris Anderson is an educational consultant, public speaker, grant writer, and adjunct professor specializing in Integrative STEM education.  A list of his recent clients includes 10-to-15 school districts per year; The Educational Testing Service, Nickelodeon, McGraw Hill Publishers, Samuel Adams, and The Discovery Channel.  Chris earned his master's degree in educational leadership at The University of Pennsylvania in 2007, and served as president of the New Jersey Technology and Engineering Educator Association (NJTEEA) from 2008-2011.  Chris spent 10 years in the classroom teaching in a 7th-12th grade Technology and Engineering education program.  Chris' professional interests revolve around STEM education reform – especially the introduction of engineering as a new core discipline and related cross-cutting concepts and practices in the Next Generation Science Standards – and their implications for millions of PK-16+ students, educators and pre-service teachers in training. Chris understands the critical need for educator professional development emphasizing the emerging role of design-based pedagogical approaches (such as the engineering design process, or problem-solving loop) as part of experiential education.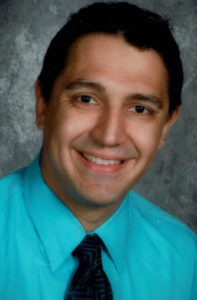 John Hajdu, Project Manager, Building Computer Science Capacity in New Jersey
John is the project manager for the Building CS in NJ.  He is a graduate from Rutgers University with both a degree in Computer Science and a Masters in Math Education.  In addition, John has spent the last 12 years teaching computer science at the high school level.  He has previously served as President for the central Jersey chapter of the CSTA as well a member of the CSTA advocacy group.  He has worked with the NJ DOE on a number of projects, most recently on the task force to develop Computer Science standards for K-12 students.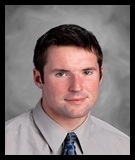 Aleksandr Sadiwnyk, M.S., Consultant, iSTEM Team
Alek Sadiwnyk is a middle school Technology and Engineering Design teacher as well as a trainer and writer for the Center. Alek is a graduate of TCNJ's I-STEM program, where he pursued content specializations in chemistry and engineering design.  Alek holds New Jersey state standard teaching certificates for grades K-5, K-8 mathematics, K-8 science and K-12 technology education.  Alek also earned his Master of Education with a focus on technology education and a certificate in K-12 STEM education through Valley City State University in North Dakota, where he was awarded the Donald Maley Outstanding Graduate Citation along with the Future Technology and Engineering Educator Scholarship for his work in the program.  In 2013, Alek won the New Jersey Technology and Engineering Educators Association's Middle School Teacher Excellence Award for his innovative teaching, along with their Image Award for contributions to STEM education outside the classroom.
Alek also has extensive experience in developing and refining curriculum for K-12 programming utilizing the Understanding by Design model, as well as for informal education settings and private companies. Alek is a high-energy teacher, writer, curriculum developer, and trainer who prides himself on his ability to make connections not only across content areas in curricula, but with students, professionals, and colleagues in formal and informal education settings alike.

Jodi Turner, M.S., Consultant, iSTEM Team
Jodi Ann C. Turner is an educator/consultant for the Center for Excellence in STEM Education at TCNJ and is currently working with K-­6 teachers and students in the field on the development of design-based pedagogical approaches and design thinking at the elementary level.  Her passion is to inspire young innovators to internalize strategies that enable them to enthusiastically search for knowledge independently.  She continues to develop purposeful integrative STEM activities that infuse literature and social studies to the traditional STEM subjects.  Jodi enjoys emboldening educators to actualize inner creativity with support.  She believes that by developing best practices steeped in sound design-­based pedagogy, required Common Core and Next Generation Science Standards benchmarks are easily met in classroom practice.  Jodi is a graduate of the College of New Jersey, 1985, with a B.S. in Elementary Education, holding certificates in NJ for Elementary School Teacher K-­8 and Teacher of Nursery School.  Jodi's M.S. in Education included a specialization in Science, K-­8, which she earned from Walden University in 2009.  Prior to her affiliation with the Center, Jodi enjoyed a 29 year career working with students as a private and public school teacher.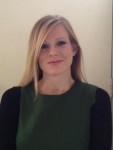 Alison Goeke, NJ State Project Director of TSA, Director of Future Engineers of Trenton 
Alison M. Goeke holds master's degrees in Teaching Elementary Education and Educational Technology from TCNJ. She received her bachelor's degree in Behavioral Science from Drew University.  She is also the State Director for the New Jersey Technology Student Association (NJ TSA), the fastest growing Career and Technical Student Organization in the state. NJ TSA is the only organization devoted exclusively to the needs of middle and high school technology education students. NJ TSA provides conferences, field experiences, seminars, competitive events and professional development for NJ students and educators.  In spring 2007, Alison became an adjunct professor for the Department of Technological Studies at TCNJ. She has written articles for various technology education publications, conducts professional development trainings for elementary and middle school teachers and regularly presents at educational conferences in the tri-state area.