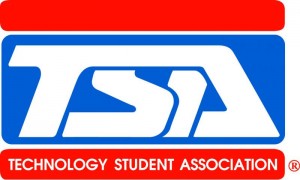 The Technology Student Association (TSA) is a national student organization devoted exclusively to the needs of students engaged in science, technology, engineering and mathematics (STEM). Open to students enrolled in or who have completed technology education courses, TSA's membership includes over 250,000 middle and high school students in approximately 2,000 schools spanning 49 states. TSA is supported by educators, parents and business leaders who believe in the need for a technologically literate society. Members learn through exciting competitive events, leadership opportunities and much more. The diversity of activities makes TSA a positive experience for every student. From engineers to business managers, our alumni credit TSA with a positive influence on their lives.
TSA is actively supported by the School of Engineering through the Department of Technological Studies and hosts New Jersey's TEAMS competitions for middle and high school students each Spring. To learn more about New Jersey Technology Student Association, click here to view the NJ TSA website.
Have questions about NJ TSA? Contact us!
NJ Technology Student Association
The College of New Jersey (TCNJ)
P.O. Box 7718
Armstrong Hall 103
Ewing, NJ 08628
Phone: 609.771.3336
Fax: 609.771.3330
Email: tsa@tcnj.edu
Email us for membership materials
Team:
State Advisor
Alison M. Goeke
P. 609.771.3244
F. 609.771.3330
goeke2@tcnj.edu
Business Manager
Rebecca Turner
P. 609.771.3336
F. 609.771.3330
turner25@tcnj.edu
Competitive Event Coordinator
Henry Harms
harms@tcnj.edu
Southern Regional Coordinator
Sherry Roses
roses@tcnj.edu